---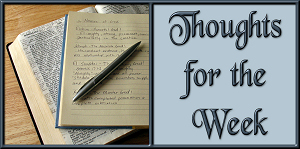 Step 1:You can be preserved even through death!

From Our Forums
Prayer and Praise

Thanks for visiting this area of our site to share prayer requests and items for praise!

Morning Devotional...

Psalm 16:1. "Preserve me, O God, for in You I put my trust."

David asks in this psalm for the critically needed help of His God. But, like David, our Lord Jesus Christ also faced a critical need at the time of His approaching Cross, Judgement, and the tomb. With those aweful things in mind, you'll remember that our Lord said to His Father, "If it is Your will, take this cup away from Me; nevertheless not My will, but Yours be done." It's a similar prayer to that of David..

Our Lord expressed His hope that His "flesh also will rest in hope - for You will not leave my soul in sheol, nor will You allow Your holy One to see corruption. You will show Me the path of life." His Father did indeed "show Him the path of life" through Resurrection and Ascension.

Is Jesus Christ the Lord of your life? If so, then His continuing life is your assurance of preservatlion through the trials in your life and even through death itself. Let David's words, therefore, be yours each day of your life and say to Him, "Preserve me, O God, for in You I put my trust." He hasn't changed.
!
Al Moak

A Shelter In the Time of Storm
(Click to hear music)
You have been a shelter from the storm.
Isaiah 25:4


Words: Vernon J. Charlesworth, circa 1880.

Music: Ira D. Sankey, circa 1885


The Lord's our Rock, in Him we hide,
A Shelter in the time of storm;
Secure whatever ill betide,
A Shelter in the time of storm.


Refrain
Oh, Jesus is a Rock in a weary land,
A weary land, a weary land;
Oh, Jesus is a Rock in a weary land,
A Shelter in the time of storm.


A shade by day, defense by night,
A Shelter in the time of storm;
No fears alarm, no foes afright,
A Shelter in the time of storm.


Refrain


The raging storms may round us beat,
A Shelter in the time of storm
We'll never leave our safe retreat,
A Shelter in the time of storm.


Refrain


O Rock divine, O Refuge dear,
A Shelter in the time of storm;
Be Thou our Helper ever near,
A Shelter in the time of storm.


Refrain